Ranch News
Statement
Published on: 23 March 2020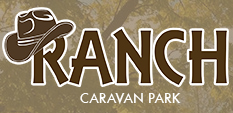 These are unprecedented times and we are sadly having to make difficult decisions.
We all have a responsibility to consider not just ourselves, but the people of our country and take actions which were unimaginable a few weeks ago.
We are closing all facilities on the Park to protect both customers and staff.
Announcements of support, which have come from government, should help us to be ready to resume business just as soon as the crisis passes.
We will be making every effort to ensure our staff are looked after during this period, the team being available to provide the facilities and high standards characteristic of The Ranch Park.
The government has now issued strict guidance as to the use of Holiday Homes and Parks which means we must now accept our responsibilities and ask private owners on the Park not to stay in their holiday caravan at this time and to be sensitive towards the views and needs of the local community and the NHS.
We are speaking to all customers who have holiday hire and touring bookings to ask them to stay away and to offer alternative dates when the crisis is over.
From Wednesday access to the Park will be controlled to ensure security of your holiday caravan and non-essential movement.
We ask private owners who are not on the Park not to come here and if you are on the Park please go home. We are following the government guidance by closing our Park to protect you and the wider community.
We want to look back on this time and remember how, in the face of a generation defining moment, we undertook a collective national effort and we stood together.
We really appreciate your support.
Many thanks
Andy, Sheila, Steve and Andrea